Product Detail
Product Tags
LSD-S7000 product technical features
LSD-S7000 product technical features
1. It adopts 32-bit motor dedicated CPU, which has high-precision frequency output, and the resolution reaches 0.01Hz.
2. Comes with simple PLC and PID control functions.
3. Built-in RS485 communication interface, adopting international standard MODBUS bus control protocol.
4. With vector control mode and V/F control mode, it is suitable for various working conditions.
5. Low-speed rated torque output is 0.2Hz, and 150% rated torque can be output at startup.
6. With automatic voltage adjustment, frequency tracking starts when instantaneous stop.
7. With multi-speed control function, the carrier frequency is adjustable.
8. With multiple fault protection functions in conditions such as overvoltage, undervoltage, overheating, low temperature, overcurrent, overload, lack and etc.
9. Super strong anti-interference ability, can easily realize remote control.
10. With the function of motor parameter self-learning.
Model Table
Product installation size
Product Structure
Technical Parameters
Voltage level

Model

Rated Capacity

Output current

Adapted motor

Fixed way

(KVA)

(A)

KW

HP

Three-phase AC380V

LSD- S7400-4.0K

4

9.5

4

5

Wall-mounted

LSD- S7400-5.5K

5.5

13

5.5

7.5

Wall-mounted

LSD- S7400-7.5K

7.5

17

7.5

10

Wall-mounted
Product installation size
Inverter model specifications

Adapted motor power

D(mm)

D1(mm)

W(mm)

W1(mm)

H(mm)

H1(mm)

LSD-S7400-4.0K

4.0KW

150

45

125

110

176

163

LSD-B7400-4.0K

4.0KW

180

70

152

136

222

208

LSD-B7400-5.5K

5.5KW

LSD-B7400-7.5K

7.5KW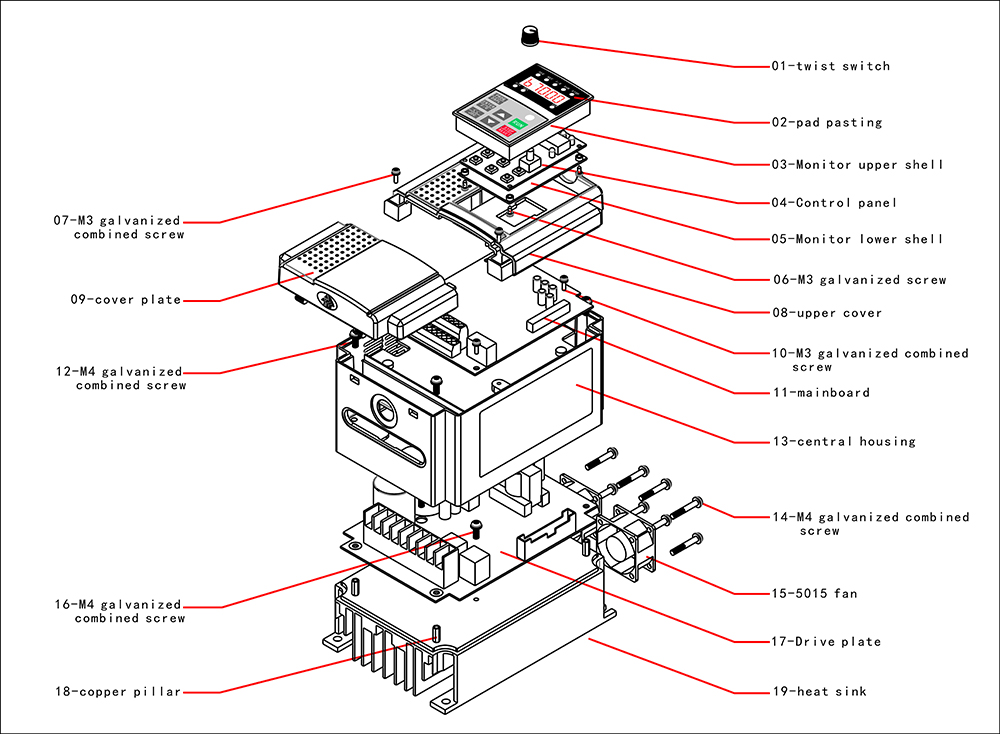 Input voltage range

AC 400V±15%

Input frequency range

50~60Hz

Output voltage range

0V~Rated input voltage

Power range

0.1~400Hz

Carrier frequency

1.2KHz~15.0KHz

Power range

4.0~7.5KW

Modulation

Sine wave PWM modulation

communication method

RS-485 serial communication

control mode

Open loop vector control (SVC), ordinary V/F control, torque compensation V/F control

Torque control

Torque boost can be set, the maximum is 10.0%, starting torque can reach 150% at 1.0Hz

Programmable analog input and output

0~10V analog voltage input 0~20mA analog current input
0~10V analog voltage output 0~20mA analog current output

Digital input and output

Up to 8 multi-function terminal inputs, 3 multi-function output terminals

Simple PLC, multi-speed control function

Realize up to 15-speed operation through the built-in PLC or control terminal

other functions

4-stage acceleration/deceleration switching, counter, external emergency stop, automatic voltage regulation (AVR),
Frequency tracking, swing frequency control, DC braking, automatic reset and restart, etc.

Protective function

Overvoltage, undervoltage, overheating, low temperature, overcurrent, overload, instantaneous power failure frequency tracking start, reverse rotation limit, parameter lock, input and output phase loss, PID disconnection, etc.
LSD-S7000 product application industry:
Processing centers, large complete sets of equipment, plastic machinery, textiles, printing, copper materials, printing and dyeing, packaging, woodworking machinery and other industries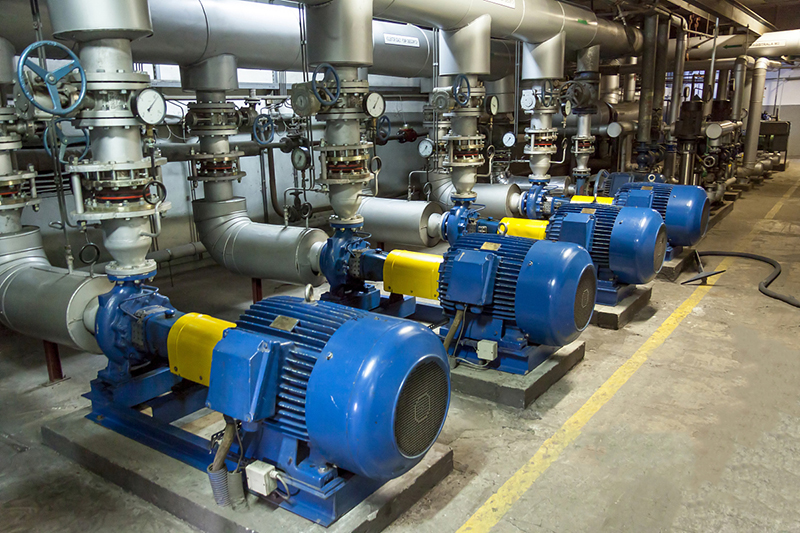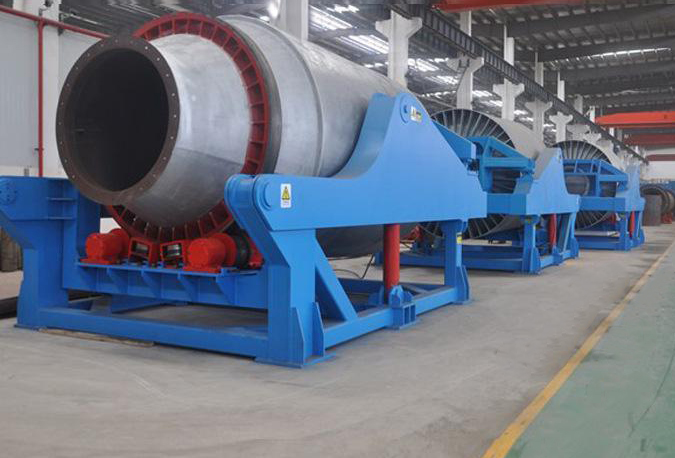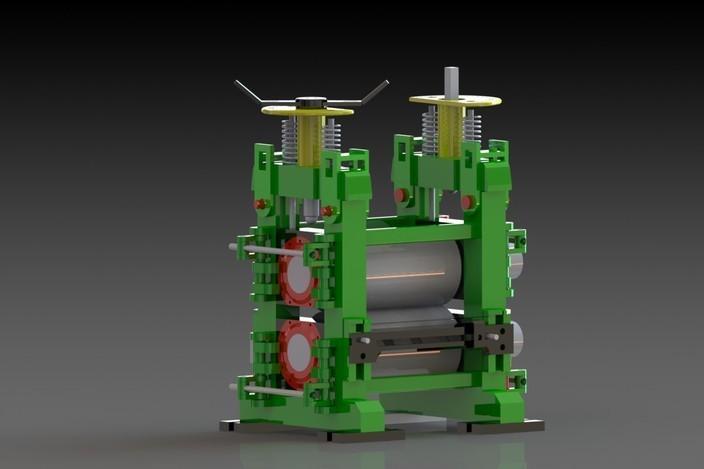 ---
---